Welcome
On behalf of the Judges and staff of the United States Bankruptcy Court for the District of Puerto Rico I welcome you to our internet home. This site is part of our commitment to serve with excellence the public, the bar and the court. Your feedback is welcomed, please let us know what works and what doesn't and how we can improve our services.
María de los Ángeles González, Clerk of Court
Our mission is to impart, upon all of our stakeholders, service, dedication and integrity by delivering impartial justice under the Bankruptcy System.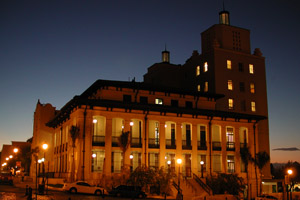 Puerto Rico Oversight Management and Economic Stability Act (PROMESA)
Please click here for more information.
Court Locations
José V. Toledo Federal Building & US Courthouse
300 Recinto Sur Street
San Juan, PR 00901
MCS Building, Suite 222 A
880 Tito Castro Avenue
Ponce, PR 00716-4732